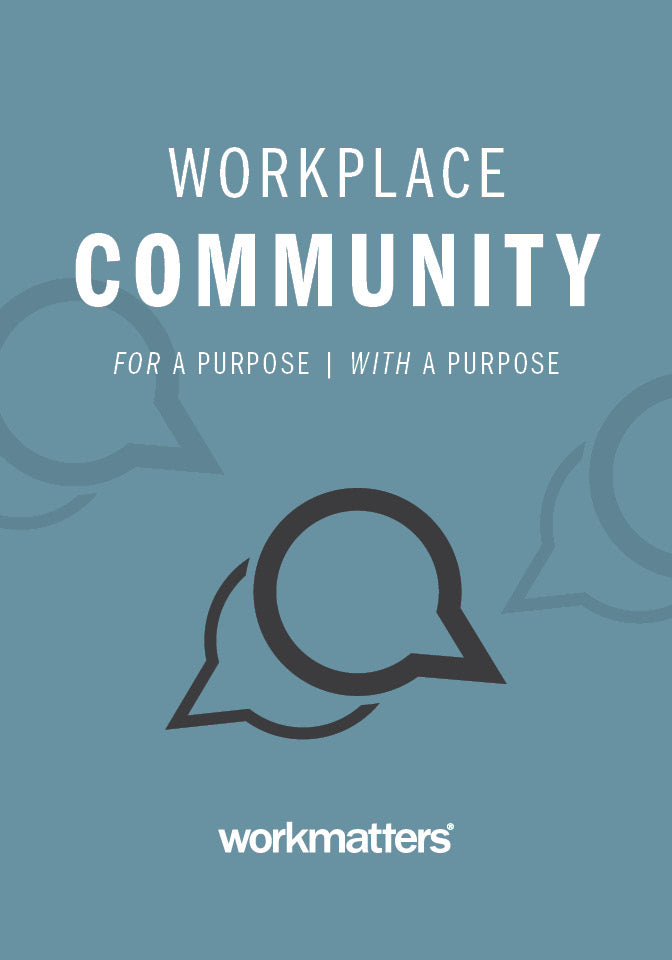 Workplace Community
4-session study on creating open, invitational community right where you are.
Be a culture creator in your workplace and model Christ-like community with this invitational, four-session study. Learn what it means to engage in radical hospitality, to be a welcoming "U" group, not a closed circle. This study will leave you equipped and challenge you and your group to serve the needs of others around you, not only the needs of those in the group.
This study will help you and your group:
Unpack the scriptural basis for community.
Learn what it means to be "known."
Serve the needs of those outside the group.