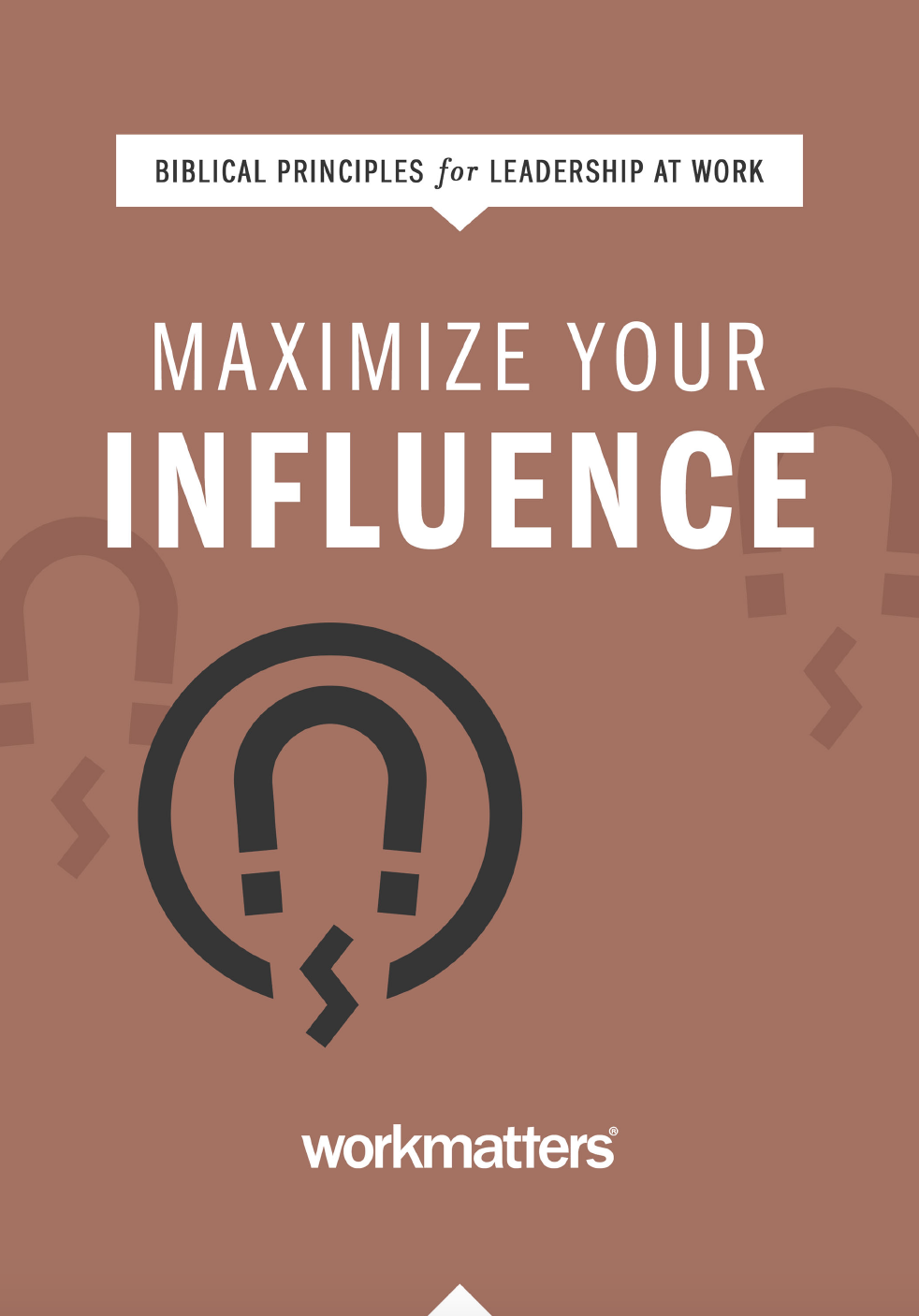 Maximize Your Influence | PICK UP ONLY
Regular price $15.00 Sale
*NOTE: FOR CUSTOMERS WHO PLAN TO PICK UP GUIDES AT THE WORKMATTERS OFFICE OR IN PERSON (e.g., at an event booth). THIS ITEM WILL NOT BE SHIPPED.
Discover the real power of your influence and identify practical ways to be intentional with your influence at work.
Maximize Your Influence follows the book of Esther to help you understand your position of influence at work and how to grow it and use it. You and your colleagues will learn ways to:
Apply biblical principles to maximize your influence at work.

Expand your influence at work and in community.


Seek and follow God's lead, not just for yourself, but together.
WHAT OTHERS ARE SAYING
"I've studied the story of Esther before, but never from this perspective. The leadership qualities that are brought out and discussed are powerful. I loved the study and I also loved the fellowship with this great group of ladies."
ANN WOODRUFF, DAYSPRING
STUDY DETAILS

8-session Study designed for small groups or personal study
Formats available: Study guide, 71 pages
Dimensions: 7" X 10"