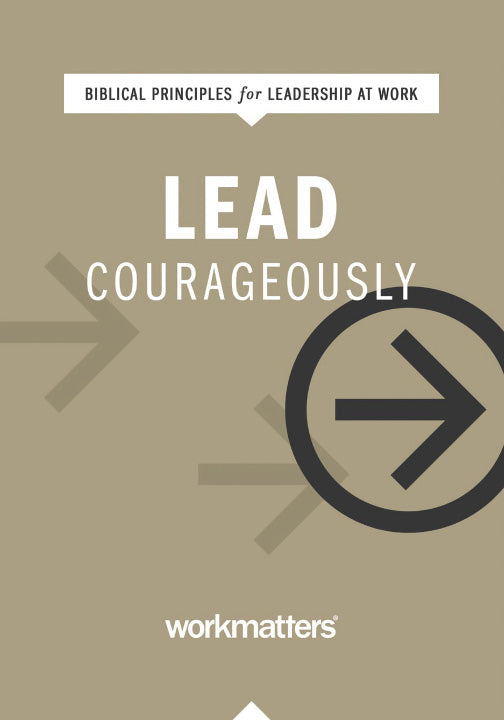 Lead Courageously
Regular price $15.00 Sale
We spend almost 50 percent of our adult lives working. Does work really have a purpose beyond being able to provide for myself and the family? What if you could discover God's purpose for the work you're doing today? 

Lead Courageously shows us how God can use our abilities and our work to really make a difference. You and your colleagues will learn ways to: 
Discover God's calling for your work.
Overcome the inevitable obstacles with courage.
Seek and follow God's lead to maximize your efforts for everyone's benefit.
STUDY DETAILS

12-session Study designed for small groups or personal study
Formats available: Study guide, 93 pages or PDF
Dimensions: 7" X 10"