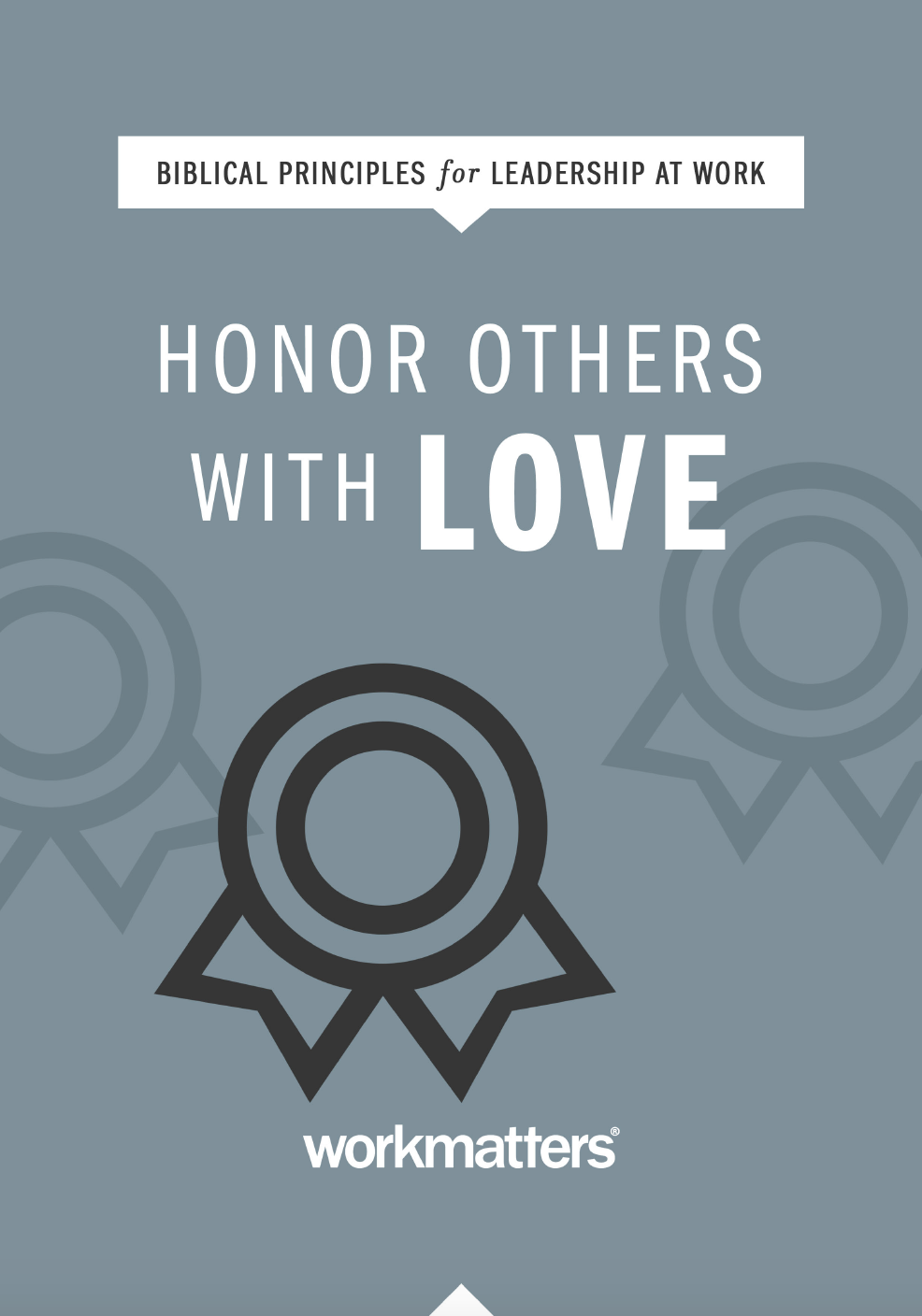 Honor Others With Love
Regular price $15.00 Sale
Discover that love is the most powerful tool you have for true success at work.
Honor Others With Love examines seven different scenes in the life of Jesus that can be applied to how you love others at work today. You and your colleagues will be equipped to:

Apply the great commandment to a workplace context.

Understand how to abide with God at work.

Identify practical ways to love others at work.

Demonstrate true servant leadership through loving others.
WHAT OTHERS ARE SAYING
"The hardest thing for us to do at work is love others. Jesus loved everyone, regardless of their background. This study gave us the opportunity to learn to live and love like Jesus. It was not only impactful to me personally, but what I learned is impacting those I work with every day."
DAVID AHUJA
IT DIRECTOR
STUDY DETAILS
10-session Study designed for small groups or personal study
Formats available: Study guide, 105 pages; PDF
Dimensions: 7" X 10"