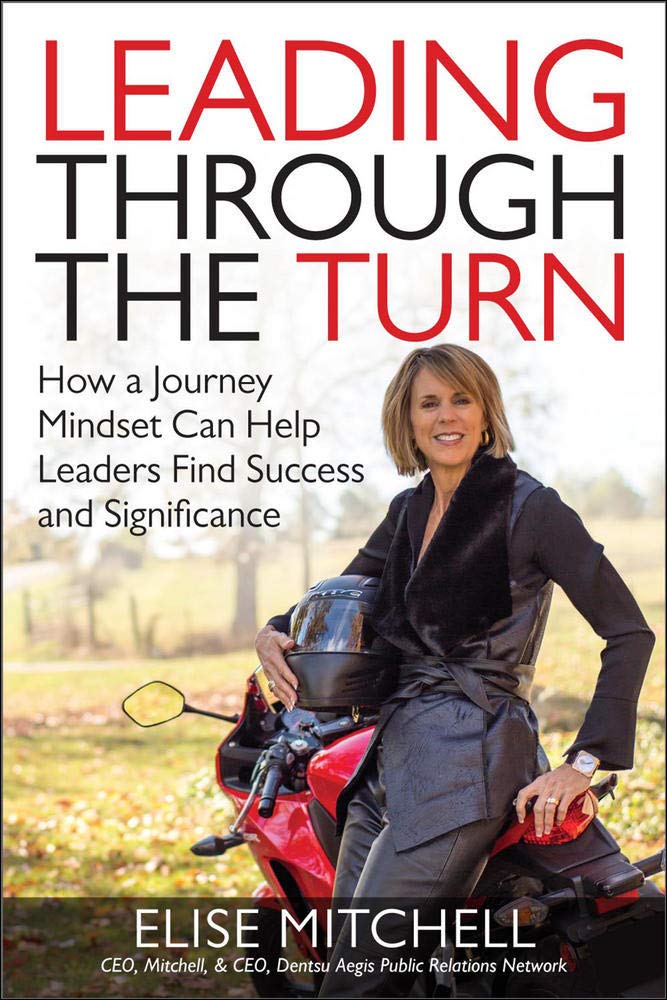 Leading Through the Turn
Regular price $20.00 Sale
Author: Elise Mitchell
HE JOURNEY MATTERS AS MUCH AS THE DESTINATION.
Scrap the map and go full throttle.
Most leadership books tell you how to set and achieve goals. This one is different. This one is written by a communications leader who's as passionate about riding motorcycles as she is about running her business. Her name is Elise Mitchell, and she wants to tell you about her journey―from starting her own agency to building a world-class brand  to enjoying the ride along the way. But mostly, she wants to talk to you about your journey…
Ask yourself:
WHERE DO YOU WANT TO GO?
Pick a destination. Not just for your career, but for your life.
Answer this:
HOW DO YOU PLAN TO GET THERE?
Look at the road ahead. Then plot your course.
But be prepared for some major twists, turns, and detours.
Most importantly:
ARE YOU ENJOYING THE JOURNEY?
If not, maybe you need to throw away the map. Restart your engine.
And get ready for the ride of your life.
Whether you're just stepping into leadership an accomplished leader seeking something more, or simply stalled along the way, Mitchell's refreshing approach to modern leadership will help you navigate the curves and pit stops on your own path to fulfillment. You don't need a motorcycle. You just need to get revved up for the road ahead.